Hygiene has become a lot more important than it was earlier. So it is necessary to have tools to clean your home, flawlessly. The easiest way to clean home floors is by using a vacuum cleaner.
To maintain good hygiene, every nook and cranny of your home should be squeaky clean. There is no better option than a vacuum cleaner to do the job. Although there are some things that you should consider before getting a vacuum cleaner.
It might seem like a very easy task to buy a vacuum cleaner, but in reality, it is not an easy task. Some vacuum cleaners are hard to work with because of their weight and power. Some are easier to work with because of the same reasons.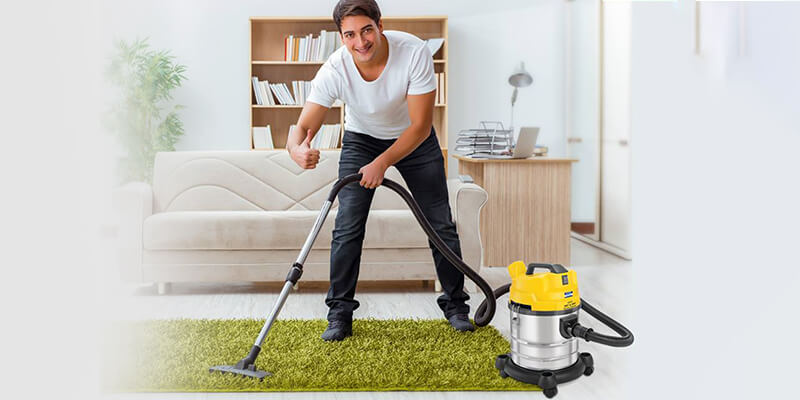 To make your cleaning chores easier, you need to get a vacuum cleaner specially catered to your requirements. It could be a heavy-weight and sturdy vacuum cleaner or it could also be a high-power and light-in-weight vacuum cleaner.
Ways to Clean Your Floors and Carpets Swiftly With Powerful Vacuum Cleaners
Vacuum for hardwood floors and carpet requires a power source for working. Corded vacuum cleaners are believed to provide more efficiency than their cordless counterparts. It necessarily does not mean that corded vacuums are the best.
Whether you want to buy a corded vacuum or a cordless one, it is completely up to your choice. Though, you need to consider where you want to plug the vacuum cleaner to have the maximum reach around your house.
A vacuum that has a long cord is more convenient because you may not have a power source everywhere in the house, In such cases, you will need to buy a corded vacuum that has an extremely long cord for your convenience and ease of use.
Most of the vacuum cleaner brands offer cords that are up to 30 feet long at maximum. On the other hand, cordless vacuum cleaners require their battery to be refilled at frequent intervals.
Cordless vacuum cleaners have the advantage of roaming around without dragging a tail of cord behind them. If you have a pet at home, you can avoid making them trip on the cords, by getting these cordless vacuum cleaners.
There are vacuum cleaners with rechargeable batteries and there are ones with changeable batteries. It depends on you which one you want to invest in depending on your convenience.
Vacuum cleaners with changeable batteries are easier to use as you can replace a battery as soon as it dies out. After replacing you can go about your day and clean the floors and carpets swiftly.
The vacuums with rechargeable batteries will be slightly inconvenient here. It might take some time for you to recharge the batteries, and without charging it to the brim, you would not be able to use it fully.
Power of the Vacuum Cleaner
The suction power of the vacuum cleaner is one crucial thing to be considered as it determines how much power and pressure your vacuum cleaner has. Suction power denotes the atmospheric pressure and vacuum cleaner's internal pressure.
A corded stick vacuum cleaner is a recommended tool as it holds a strong suction power. It has the ability to gather all the dust and dirt around the house with its strong suction.
Places like homecleaningforyou.com provide you with a variety of vacuum cleaners to choose from. From the range of the vacuum cleaners it provides, you can choose the suction power of your vacuum accordingly from this website.
High suction power works well for deep and intense cleaning whereas a controlled suction power helps in reaching all the difficult places to clean. The suction power can be regulated on almost all vacuum cleaners.
You can regulate your vacuum's suction power according to your requirement of cleaning.
You get a vacuum cleaner to clean your house by yourself. There are chances that you might be having back pain or any other health problems with your body. Just like sitting for too long can hurt your back, carrying the vacuum cleaner around can be troublesome too.
To avoid getting hurt in any way you can choose a light-weight vacuum cleaner. A light-weight vacuum cleaner is easy to use and carry around. It would be the cherry on the top if you get a light-weight vacuum cleaner with a variety of accessories.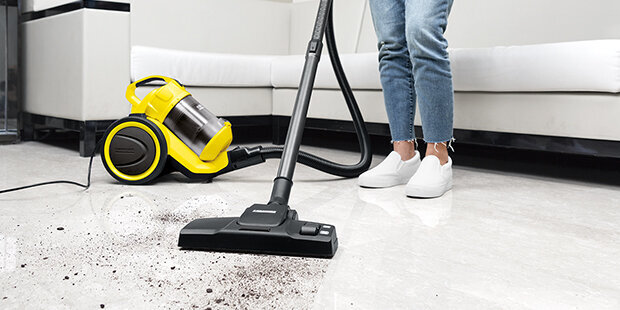 Accessories can include parts that you can attach to your vacuum to get to corners and unreachable areas and crevices. So choosing a vacuum cleaner with tools for brushing, dusting, and upholstery cleaning devices can be very beneficial for you.
Choosing the lightest and most powerful vacuum cleaner is the wisest choice as per general choice. You can get this kind of vacuum cleaner at homecleaningforyou.com, easily.
Ending Note
As much as staying hygienic is important, it is important as well to spend your money on something which caters to your needs. Buying an inconvenient vacuum cleaner that costs huge will not only burn a hole in your pocket, but it will be a bad bummer as well.
This guide provides you with all the information you need to have the best vacuum cleaner for your house. A healthy and clean house makes up for a healthy and clean mind. Get your vacuum cleaner from homecleaningforyou.com now, to have a clean and healthy house and mind.