Cambridge's King's College Chapel unites the old and the new, the spiritual and scientific – literally so with the "Dear World… Yours, Cambridge" projection. This is the first time that the university of cambridge has invited an artist to make a work of art in the chapel. King's College Chapel is a splendid example of late Gothic (Perpendicular) architecture. It was started in 1446 by Henry VI (1421-71) and took over a century to build.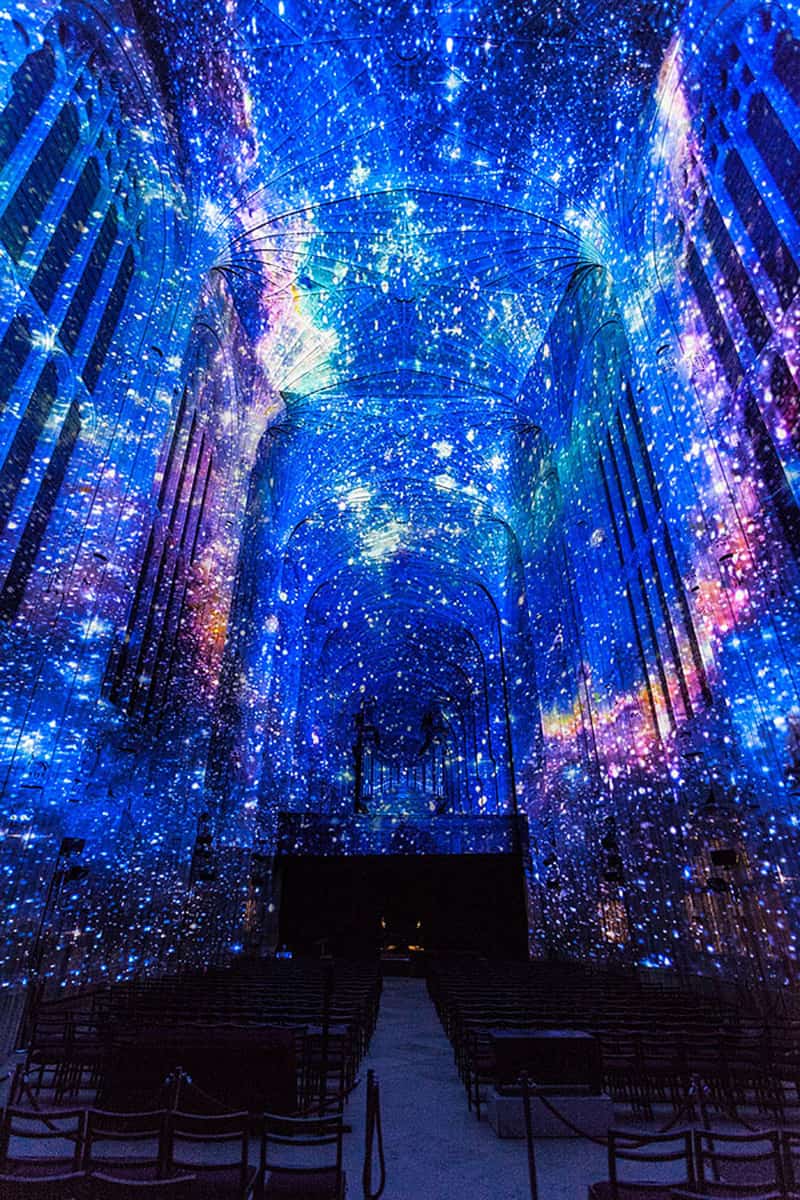 This project by Miguel Chevalier set up in "immersive projection" in the chapel that showed images relating to the many fields of the University of Cambridge, from literature to astrophysics. Cambridge's 16th-century chapel's interior was turned into a magical starry night sky. For the event, the artist imagines a number of different graphic universes, which are generated in real time and use their own digital language to illustrate and interpret a wide variety of subjects including academic excellence, health, Africa, biology, neurosciences, physics, biotechnologies, etc.
Miguel Chevalier is a Mexico City-born artist who lives in Paris. He works exclusively with computers. Since 1980's, he has created "many projects variously incorporating generative and interactive virtual reality installations projected on large scale, shown on Leds screen or LCD screen, sculptures created with a 3D printer or with laser cut, holographic imagery and other forms."
Miguel CHEVALIER Dear World… Yours, Cambridge from Claude Mossessian on Vimeo.